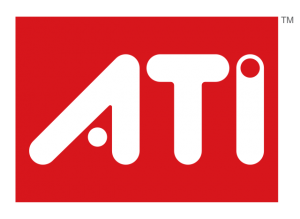 (Edit: this tutorial does not work with Ubuntu 9.10 Karmic Koala and I will unfortunately not be able to update it for Karmic because I do not have the time nor hardware.)
(Edit 03/14/10: I no longer have the hardware to work on this issue. -This tutorial is no longer officially supported by myself- I personally suggest finding a way to get new hardware (NOT ATI – the driver aren't worth it) and upgrading to the latest release of Ubuntu.)
Information on how to fix this issue in newer releases of Ubuntu is available.



Joseph Crowell
4/6/2010
With the newest realease of Ubuntu (9.04 Jaunty Jackalope) came a major problem with support for older ATI graphics cards. Though these cards work with generic drivers, the ability to use dual heads and more advanced configurations has been lost. You may think that you can simply head over to AMD's ATI driver page and get a driver, but the latest version of Catalyst does not support the older cards. "Maybe I can just download an older version of the driver," might be what you are thinking, but the old driver is not compatible with the new version of xserver that is included with Ubuntu Jaunty.
The only way to use the old driver is to downgrade your xserver, which is actually not too hard. As long as you have an internet connection and some terminal skills, you are set.
WARNING: Running commands as root (using sudo or su) can potentially damage your operating system. Be sure to CAREFULLY read EVERYTHING. Only proceed with these steps if you are confident with what you are doing.
ALSO: This tutorial is not guaranteed to work on every system, but since this tutorial itself has worked on MANY occasions, please feel free to be polite in your comments. Suggestions given in the comments will be added to the tutorial as needed. Thanks!

First off we will want to backup your current "sources.list" (the file that contains all of the repository information), so simply run the command:
sudo cp /etc/apt/sources.list /etc/apt/sources.list.bak
Now, we will open up the original "sources.list" file and set it all back to the intrepid repositories. This can easily be done with Gedit's replace tool. You can, of course, use any other text editor. To open the file in Gedit, just type the following into a terminal.
sudo gedit /etc/apt/sources.list
In gedit, simply select the word "jaunty" anywhere in the file and click on "Replace" on the tool bar. When the dialogue box comes up, type "intrepid" into the box labeled "Replace With:" and click "Find" then "Replace All"
After replacing "jaunty", save the file and close out of Gedit (or what ever text editor you used), and go back to a terminal and type:
sudo apt-get update
Once the repositories are updated, make sure all ATI drivers are uninstalled.
Now we will uninstall the current version of the xserver using the following command. (Note that gnome-session and fast-user-switcher-applet are specific to Ubuntu. Variants like Kubuntu and Xubuntu will not need to remove these because they are not installed)
sudo apt-get autoremove xserver-xorg gnome-session fast-user-switch-applet
This may take a minute or so. After it completes, we will reinstall the xserver and also install the ATI drivers. (Note that gnome-session and fast-user-switcher-applet are specific to Ubuntu. Variants like Kubuntu and Xubuntu will not need to install them because they are not part of your desktop environment)
sudo apt-get install xserver-xorg fglrx-amdcccle fglrx-kernel-source xorg-driver-fglrx libdrm2=2.3.1-0build1 gnome-session fast-user-switch-applet=2.24.0-0ubuntu6
When everything is finished installing, you will want to open up Synaptic Package Manager and lock all of the xserver-xorg*, fglrx*, xorg-driver-fglrx, libdrm2, gnome-session, and fast-user-switch-applet packages at their current version. This is done by selecting the package then going to the "Package" menu and clicking on "Lock Version". You can also do this in the terminal by running:
sudo su
then
echo 'package-name hold' | dpkg --set-selections
Make sure to repeat the last command for each package that was installed by the previous commands. (This should total to about 47 packages or so.)
Once all of the xserver and ATI driver packages have been locked, run
sudo cp /etc/apt/sources.list.bak /etc/apt/sources.list
and restart your computer.
Once your computer restarts, all you should be able to use all of the features provided by the ATI drivers that were just installed.
EDIT 06/05/09: After you restart, make sure to go to the Hardware Drivers manager under the "System" menu: Administration > Hardware Drivers and enable that ATI driver and reboot again. (Thanks Nicholas)
EDIT 07/15/09: I have added the 3D fix suggested in the comments. (Thanks Dario)
EDIT 07/25/09: I have also added the fix for the CPU problem that was suggested. (Thanks Flávio)
EDIT 08/04/09: I have once again added a user submitted fix for the Fast User Switcher. (Thanks Shaun)
EDIT 09/23/09: An important comment from Mark:
I did run into one issue- after activating the ATI driver and rebooting, I got a great big watermark in the bottom right corner of my screen with an AMD/ATI logo warning me of "Unsupported Hardware".  If anybody else runs into this, this is how I fixed it:

1. Download the 9.3 legacy driver package from ati at this page:
http://support.amd.com/us/gpudownload/linux/Legacy/Pages/radeon_linux.aspx?type=2.7&product=2.7.4.3.3.3.1&lang=English

2.  Extract (don't install!) the files from the 9.3 package to a folder with a command like:
sh ati-driver-installer-9-3-x86.

x86_64 –extract driverfiles

3.  Replace your ATI 'control' file with the one from this 9.3 package:

First back up your existing file just in case:
sudo cp /etc/ati/control /etc/ati/control.backup

Then copy the new file in place:
sudo cp driverfiles/common/etc/ati/control /etc/ati

4.  Reboot and profit!  No more watermark.